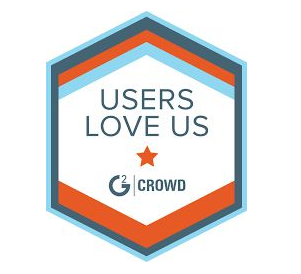 ClientPoint has been identified as one of the best San Diego software tech companies, based on its high levels of customer satisfaction and likeliness to recommend ratings from real G2 Crowd users.
ClientPoint has received a 4.5 out of 5 star user satisfaction score across its 162 verified real-user reviews in the proposal software category. Users point to ClientPoint's PDF creation (89%), engagement tracking (89%), proposal effectiveness reporting (89%) and user, role, and access management (89%) as its four top-rated features. ClientPoint was also named a High Performer in the Summer 2017 Proposal Grid® Report.
The state of San Diego's tech report recognized ClientPoint and 16 other San Diego SaaS and service companies as the leaders of the country's tech scene. Overall the report covered over 30 San Diego companies.
Read the entire report to see the trends and how ClientPoint is contributing to the overall state of the B2B San Diego tech scene.
About G2 Crowd, Inc.
G2 Crowd, the world's leading business solution review platform, leverages more than 290,000 user reviews to drive better purchasing decisions. Business professionals, buyers, investors, and analysts use the site to compare and select the best software and services based on peer reviews and synthesized social data. Every month, nearly one million people visit G2 Crowd's site to gain unique insights. G2 Crowd aims to bring authenticity and transparency to the business marketplace. For more information, go to G2Crowd.com.
About ClientPoint
Located in San Diego, CA, ClientPoint, Inc., is the developer of "ClientPoint", an award winning cloud-based business proposal creation, delivery, tracking, and management system. For more information, go to https://proposal.staging.wpengine.com or call 1-888-972-7375.