Security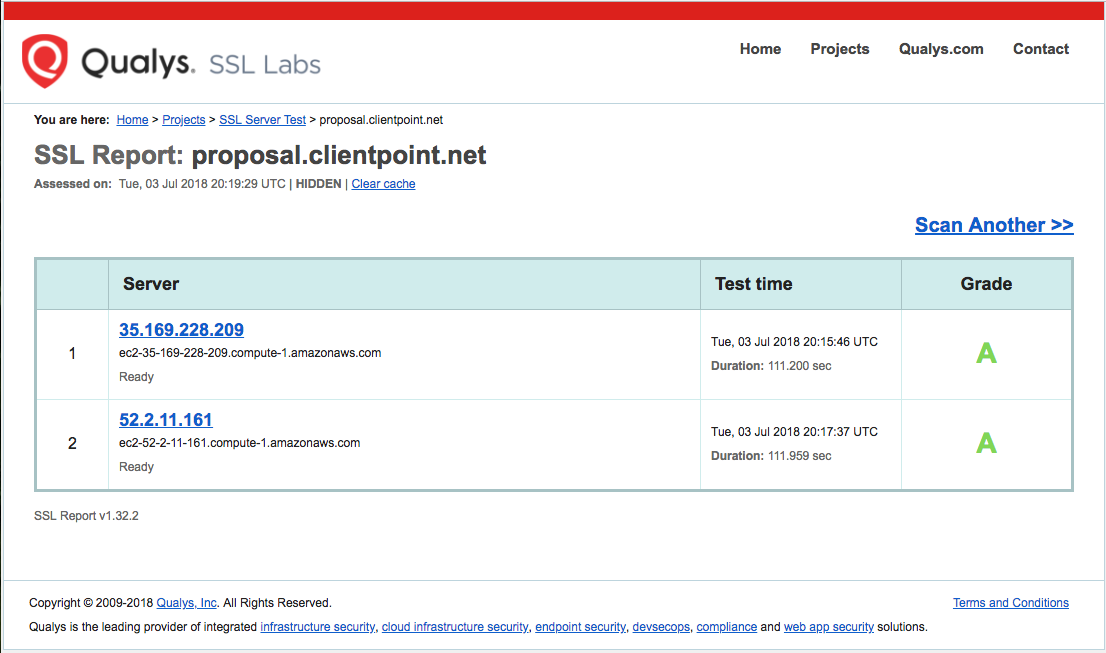 ClientPoint is accessed through an Internet browser without installing any software on the end-user's computer. The user simply types in the URL and they can begin using ClientPoint to create compelling sales documents. Scalable to Thousands of Users
ClientPoint requires each user to login to the application. You can assign comprehensive security permissions to each user or user group that determines what they can and cannot access within the application. This ensures your corporate content is secure and can only be accessed by authorized users.
ClientPoint takes advantage of the most advanced technology for internet security. Secure Socket Layer (SSL) technology is utilized to perform server authentication and data encryption to ensure that your data is safe and secure. The same technology that is used in online banking will protect access credential transmission to ClientPoint.
Infrastructure Advantages
ClientPoint runs in Amazon's AWS data center which has many years of experience in designing, constructing, and operating large-scale data centers. This experience has been applied to the AWS platform and infrastructure. AWS data centers are housed in nondescript facilities, and critical facilities have extensive setback and military grade perimeter control berms as well as other natural boundary protection. Physical access is strictly controlled both at the perimeter and at building ingress points by professional security staff utilizing video surveillance, state of the art intrusion detection systems, and other electronic means. Authorized staff must pass two-factor authentication no fewer than three times to access data center floors. All visitors and contractors are required to present identification and are signed in and continually escorted by authorized staff.
ClientPoint is behind a complete firewall solution whose configuration is restricted by a PEM-encoded X.509 certificate.